T.V. … MOVIES … BOOKS … COMMERCIALS … DOUG JONES IS ONE BUSY MAN AND WE HAVE THE LATEST NEWS!!!

 
 

ON TV THIS WEDNESDAY!!!
 9:30pm/8:30pm Central on ABC
Watch for Dougie in the new ABC Comedy
 The Neighbors

Jami Gertz   Lenny Venito   Simon Templeman   Toks Olagundoye
Guest Starring
 Doug Jones as "Dominique Wilkins"
Brought to you by the hilarious writer/producer Dan Fogelman (CRAZY STUPID LOVE, CARS, TANGLED, BOLT)
———————————————————————————————-
         NOW AVAILABLE!!!
MIME VERY OWN BOOK
By Medallion Press
New & Used copies NOW AVAILABLE at Amazon!!!
OR
 —
Ask for it at your local
Barnes & Noble
,

if they don't have it on the shelves, they can order if for you to pick up there!!!
Doug Jones returns to his roots as a mime for this hilarious look at pop culture, while seeing it all through the silent world of mimes.
If you love mimes, this book is everything you love about mimes.  If you hate mimes, this book is everything you hate about mimes.  With photo depictions of every pun we could think of from "A Mime is a terrible thing to waste" to "A meeting of the Mimes" to "Once upon a Mime" every imaginable pun was thought up and photographed.  We also made fun of famous people, works of art, moments in history, movies & TV, anything pop culture, including "Marilyn Mime-roe", "Mime-hammed Ali", "The Little Mer-Mime", "Mime-y Vice", and my personal favorite, a multi-page tribute to Michael Jackson that we titled "Mime-a Say, Mime-a Sa, Mime-a Coo-sa!"  MIME VERY OWN BOOK is available on Amazon.com as well as Barnes & Noble.
———————————————————————————————————–
From the same team that brought you MIME VERY OWN BOOK, Photographer Eric Curtis with writers Scott Allen Perry and Adam Mock …..
FALLEN SUPERHEROES
A Coffee Table Book
By Medallion Press
A hilarious look at the private lives of superheroes who didn't quite make it.
With Doug Jones as "Healing Feat"
Having the gift of healing in his feet instead of his hands, "Healing Feet" finds himself spending a lot of time at home, while the injured of the world would rather wait for an ambulance than have his size 28 feet laid upon their faces.
——————————————————————————————————-
Current TV Commercial For
40th Halloween Haunt 2012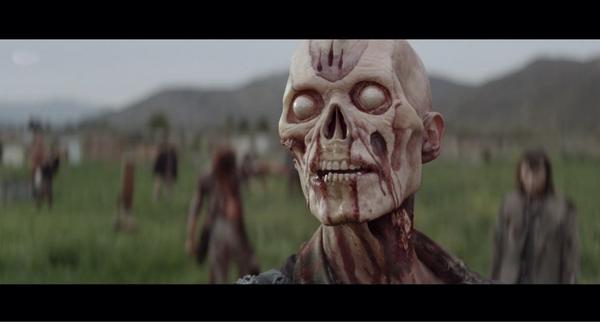 SEE FULL COMMERCIAL HERE
———————————————————————————————–
ALSO …..
Coming to DVD and BluRay November 13rd!!!
as the Lead Alien invading their neighborhood!
(Along with my amazing stunt double Dorian Kingi and additional aliens played by Alex Kingi and Joey Anaya)
See Dougie in A couple fun videos from the red carpet premiere HERE …..
And some fun red carpet photos from the premiere at Grauman's Chinese Theater in Hollywood
WONDER WHERE DOUGIE WILL POP UP NEXT…WE DO TOO!!! TILL NEXT TIME ON "WHERE IN THE WORLD IS DOUG JONES!!!"
AND AS ALWAYS … THERE'S LOVE!!!